CONTACT US 24/7:

Randall Elkan
Mobile Medical Solutions, Inc.
P.O. Box 812078
Boca Raton, FL 33481


| | | | |
| --- | --- | --- | --- |
| Local: | | (954) | 444-7100 |
| Toll-Free: | 1 | (800) | 381-DRUG |
| | 1 | (800) | 381-3784 |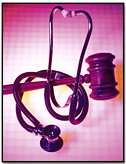 Every organization is distinct when it comes to their own DFWP philosophy. We will work with you to develop your customized, written Drug Free Workplace program. For organizations with multi-state locations, we take the time to conduct thorough research into the applicable state laws that regulate the drug testing industry. MMS customizes your stand-alone program from a labor relations prospective, giving employers the flexibility to make decisions while ensuring minimal employer liability and exposure.

The documentation we will develop includes a Master Corporate Policy, a Supervisory Guide, and an Employee/Applicant Handout. This Handout contains the all-important "Sign-off Form," where the employee acknowledges and receives the DFWP program, as well as consenting to testing and releasing the results to the laboratory, the Medical Review Officer (MRO), and the third party administrator. You will receive a completed draft of the program, upon finalization.